CD Jukebox Management / CDR Mastering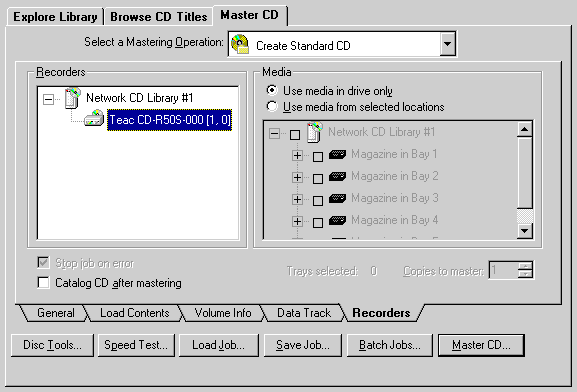 The first project for this customer was a CD library management application for Windows 9x and NT. It tracked jukebox contents and off-line CDs and magazines, supporting database and file-search functionality in addition to demand loading and unloading of discs through a drag-and-drop interface. During the project Corvus worked in partnership with the customer's in-house development team.
The follow-on project was a CDR mastering extension for jukebox manager, combining full-featured mastering with mass CDR duplication under robotics control. For this project, Corvus provided a complete suite of development services, including UI design, prototyping, project scheduling and management, programming and debugging.